Caring for Your Nebulizer
Maintaining Your Nebulizer, Parts, and Accessories
Owning a nebulizer means that you'll need to perform some basic cleaning and maintenance to keep it in working order. Compressor filters eventually become dirty and channels get clogged. Also, the tubing, masks, and mouthpieces will degrade over time. It's essential to clean your nebulizer, replace parts, and check for dysfunctional components to make the most of your nebulizer treatments. Here are some of the basics:
Always follow manufacturer's instructions for cleaning your nebulizer, parts, and accessories.
Do not use nebulizer masks longer than recommended, even if they seem fine. Some accessories, like disposable masks, are meant to be thrown away after 5 to 7 uses, while regular child and adult nebulizer masks are meant to be used for up to 6 months. Plastics degrade over time and your treatment benefits may decrease with a mask used longer than directed. Upon replacement, make sure to purchase one that's compatible with your nebulizer.
Change the nebulizer filter as recommended in your owner's manual, or when it appears grey or dirty. Failure to change the filter will make your compressor unit work harder than it should and will eventually cause the unit to fail.
Clean the outside of the tubing and replace it when recommended.
Replace any part or accessory that appears cracked or worn.
Keep extra tubing, mouthpieces, and masks on-hand in case they become damaged or worn.
Sterilizing Your Nebulizer Parts and Equipment
To ensure your safety and increase the effectiveness of treatment, it's very important to keep your nebulizer system clean. You'll need to perform some maintenance after each use, so set aside a few extra minutes after each treatment time. Following the manufacturer's cleaning instructions after each use will prevent any remaining medication in the cup from drying out, which can result in the device not nebulizing effectively. Once a week, your nebulizer will need to be more thoroughly sterilized. Consider the following nebulizer cleaning tips. Keep in mind that some manufacturers' instructions may differ, so always check your manual before cleaning your nebulizer for the first time.
After each treatment:
Wash your hands thoroughly.
Disassemble the nebulizer.
Rinse the mask or mouthpiece with warm water for at least half a minute.
Do not wash nebulizer tubing or compressor.
Shake off excess water and place parts on a clean towel for air-drying.
Reassemble the system and turn on the compressor for a few seconds for drying.
Once a week:
Consult your owner's manual for specific instructions. You may be instructed to soak all nebulizer parts (except mask, tubing, and compressor) in one part distilled white vinegar/three parts hot water for one hour (do not reuse cleaning solution).
Rinse, shake off excess water, and allow to air-dry on a clean towel.
Reassemble the pieces and tubing and turn on the compressor briefly for drying.
Some nebulizer parts may be top-rack dishwasher safe; however, a nebulizer mask should never go through the dishwasher. When you're finished performing daily or weekly maintenance on your nebulizer system, cover it and store it in a clean, safe place.
Changing Nebulizer Filters
Changing your nebulizer filter regularly is extremely important. For one thing, breathing clean air is essential for effective treatment of asthma and other respiratory conditions. Also, the cleaner the filter, the less work your breathing machine has to do, which will give it a longer life span. When purchasing new filters for your nebulizer system, keep the following suggestions in mind: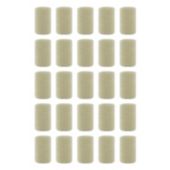 Always purchase filters that are made specifically for your nebulizer. If you're unsure of what you need to purchase, contact the manufacturer or call or email us at Just Nebulizers.
Filters need to be changed on a regular schedule. Consult your owner's manual for the recommended changing instructions. If filter appears dirty, even before the recommended period is up, change the filter.
Always keep extra filters on-hand to ensure the safest treatments possible. Most filters come in packs of 3, 5 or 10 for convenience and are affordably priced.
Make sure your air filter is clean before traveling. Pack a spare filter just in case.
Taking Proper Care of Medications and Your Nebulizer
Proper use and care of your nebulizer and prescriptions is essential to maintaining good health. Before using a nebulizer, consider the following recommendations and precautions: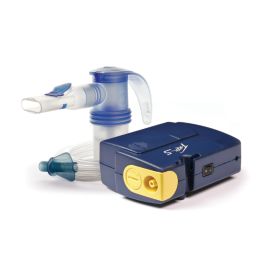 Do not use a nebulizer against medical advice. Nebulizers should only be used by the intended patient.
Make sure the nebulizer you purchase meets your needs. For example, when purchasing a nebulizer for a child, purchase a model that will encourage cooperation and good feelings about treatment.
Always wash hands before using a nebulizer to prevent the spread of germs.
Only use FDA-approved medications.
Make sure all medicine has not expired.
Only use medicine that is intact and undamaged.
Check to see that medication is not discolored.
Keep medicines in a cool, safe environment, away from extremes of heat or cold. Refrigerate medicines only when directed.
Purchase quality nebulizer equipment and always check to make sure it's in proper working order. Skimping on flimsy or ill-fitting nebulizer supplies and accessories will only result in ineffective treatment.
Wash, dry, and store equipment according to manufacturer instructions after each use.
Check and change the air filter when recommended.
Successful treatment depends on proper nebulizer use. Consult your healthcare provider for more advice on nebulizers and medications.
Storing Your Nebulizer for Safety
Properly maintaining your nebulizer accessories and parts is essential to your health and safety. To help ensure that your treatments are effective, follow these nebulizer maintenance tips: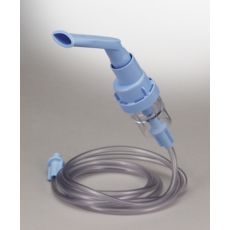 Your nebulizer must be kept clean and sterile to ensure that you receive the maximum benefit from treatments.
Parts and accessories should not be left unprotected, especially when small children or pets are in the home. Some of the components (especially the smaller ones) may be considered safety hazards for small children or pets.
Do not leave your nebulizer compressor, parts, or accessories near liquid.
Unplug the nebulizer unit when not in use.
Make sure all parts and accessories are clean and completely dry after use.
Place accessories and parts in a clean plastic zipper bag or the storage bag or container that came with your nebulizer system.
Designate a safe place to store your nebulizer unit and supplies.
If the nebulizer is being used by more than one person, keep mouthpieces and tubing separated and labeled to prevent the spread of germs. Plastic containers and zipper bags make it easy to separate accessories.
Troubleshooting Nebulizer Problems
As reliable as nebulizers are, nothing's perfect, and you could encounter occasional problems. To help avoid problems, always clean the nebulizer according to the manufacturer's instructions after treatment. Also, it's important to reassemble and store it as directed (usually in a cool, dry place) and keep it out of reach of children and pets. Here are a couple of the more common problems: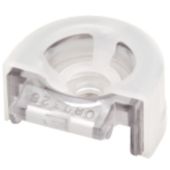 Loss of power: If your nebulizer has batteries, whether alkaline or lithium, check to be sure they have power. If the batteries discharge, you might need to use your backup power supply. If you have rechargeable batteries, try charging them up. If that doesn't work, it might be time to replace them.
Clog: If the unit stops working or appears to be clogged, clean the mesh cap or filter according to instructions. The mesh cap should last for up to six months before it needs to be replaced and filter life depends on the model.
If your nebulizer seems to slow down or not produce a fine mist after a certain period, it is time to change your nebulizer set. The set should be replaced every 6 months for a reusable, and every 10 treatments for a disposable. Be sure to change your nebulizer set regularly to ensure you are receiving the most efficient and effective treatment.
If your nebulizer stops working and you can't figure out why, check the materials that came with the device to find out warranty and customer service information, or contact the experts at Just Nebulizers.
Nebulizer Warranties
When you purchase a nebulizer and nebulizer accessories, find out the details of the warranty and coverage for specific parts and accessories. Warranties may differ according to manufacturer, so find out the following information about yours:
Coverage time: Your warranty will cover the product for a specified amount of time, starting on the date of purchase.
Coverage for the compressor: Most manufacturers' warranties cover the nebulizer compressor unit.
Nebulizer parts and accessories: Parts and accessories are generally not covered by warranties unless they're defective at the time of purchase.
Your responsibilities: Manufacturers may only cover the nebulizer if you're the original purchaser and care for the machine as instructed. If there is damage due to abuse, alteration, or failure to follow operating and care instructions, your nebulizer set may not qualify for coverage.
Proof of purchase: Keep your receipts, packaging, and any literature that comes with the unit.
Who to contact: The manufacturer's warranty that comes with your nebulizer provides specific instructions to follow if you need warranty service.
Why won't my nebulizer fogger work?
Your nebulizer isn't working? Here are a few tips to get it up and running in no time.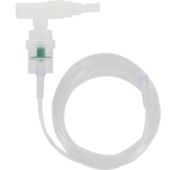 Unplug your tubing and make sure your compressor is pushing out air. If there is no air flow or if it feels weak, change your filter. Refer to your manual for warranty and repair guides.
If your compressor is putting out a good air stream, check your nebulizer tubing. Make sure there are no visible obstructions or holes.
Check your nebulizer cup (your instruction manual will tell you if you have a disposable or reusable cup). If it is disposable (and most are), it should not be used more than 10 times. If it is not boil safe, you must throw it out and buy a new one.
If your nebulizer set is boil-safe and reusable, be sure it is less than 6 months old. ALL nebulizer sets should be replaced at least every 6 months. If it is less than 6 months old and reusable, boil the cup and mouthpiece. This ensures that any obstruction or build-up has been removed. After cleaning, try using your system as usual.
In most cases, the problem is the nebulizer set is old. Physicians and pharmacists often forget to educate patients on the importance of changing their nebulizer set. Don't be afraid to try a reusable set if your compressor came with a disposable one. The magic lies in the set, not the compressor.
When do I change my nebulizer filter?
It is important to keep a close eye on your nebulizer filters and change them when necessary. Waiting too long reduces the efficiency of your nebulizer and compromises the air quality moving through the filter. You should check your owner's manual for specifics, but here is the general criteria for replacing filters: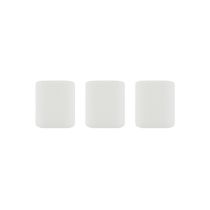 Replace any filter that appears dirty or discolored.
Check your filter monthly.
Felt filters such as the NE-C25 filter should be replaced monthly.
Hard filters such as the PARI long-lasting air filter should be checked monthly and replaced when dirty (usually every 6 months to 1 year).
Never reuse a dirty filter because it can cause your compressor to malfunction.
If you live near a construction site, farm, busy highway or where extra dust/dirt may be present, change your filter more often.
Change filters more often in machines that are used every day.
It is also a good idea to keep extra filters on hand, in case your current one becomes damaged, misplaced or dirty. Err on the side of caution when deciding if a filter needs changing. Trying to squeeze extra use out of an old or soiled filter compromises the efficiency of the treatment and is hard on the machine.